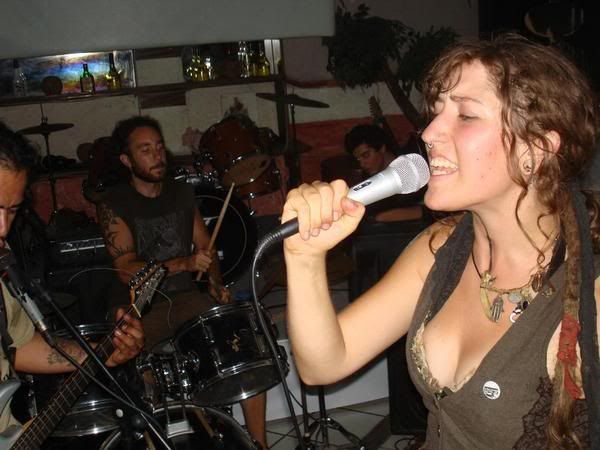 Sali, Marcella Sali Grace, was a young woman from Eugene that traveled the same circles I did. I'm not going to claim that I knew her well; we'd crossed paths, we'd spoken, and she'd been very dear to a number of my friends. She was found murdered, rather brutally, in Oaxaca, Mexico. The details aren't pretty.
Sali was killed, at least in part, because she was a woman. I still to this day run across people who think that feminism is done, that women's liberation has been won. But it's not. And of course, liberty won't come without a fight. I think most of you reading this blog already know this. But Sali's bravery, her refusal to be cowed by a world that told women they shouldn't travel alone, it's important. Her living, her traveling, was an act of standing up for herself and for women everywhere. She, and so many traveler women I know, they forge ground.
*update* It looks like Sali's friends and fellows in Oaxaca have worked to get the bastard responsible arrested. They put him under guard and traveled to mexico city to get an arrest warrant for him, it sounds like. Also, there are several more pictures of Sali now posted to the thread at Portland Indymedia.